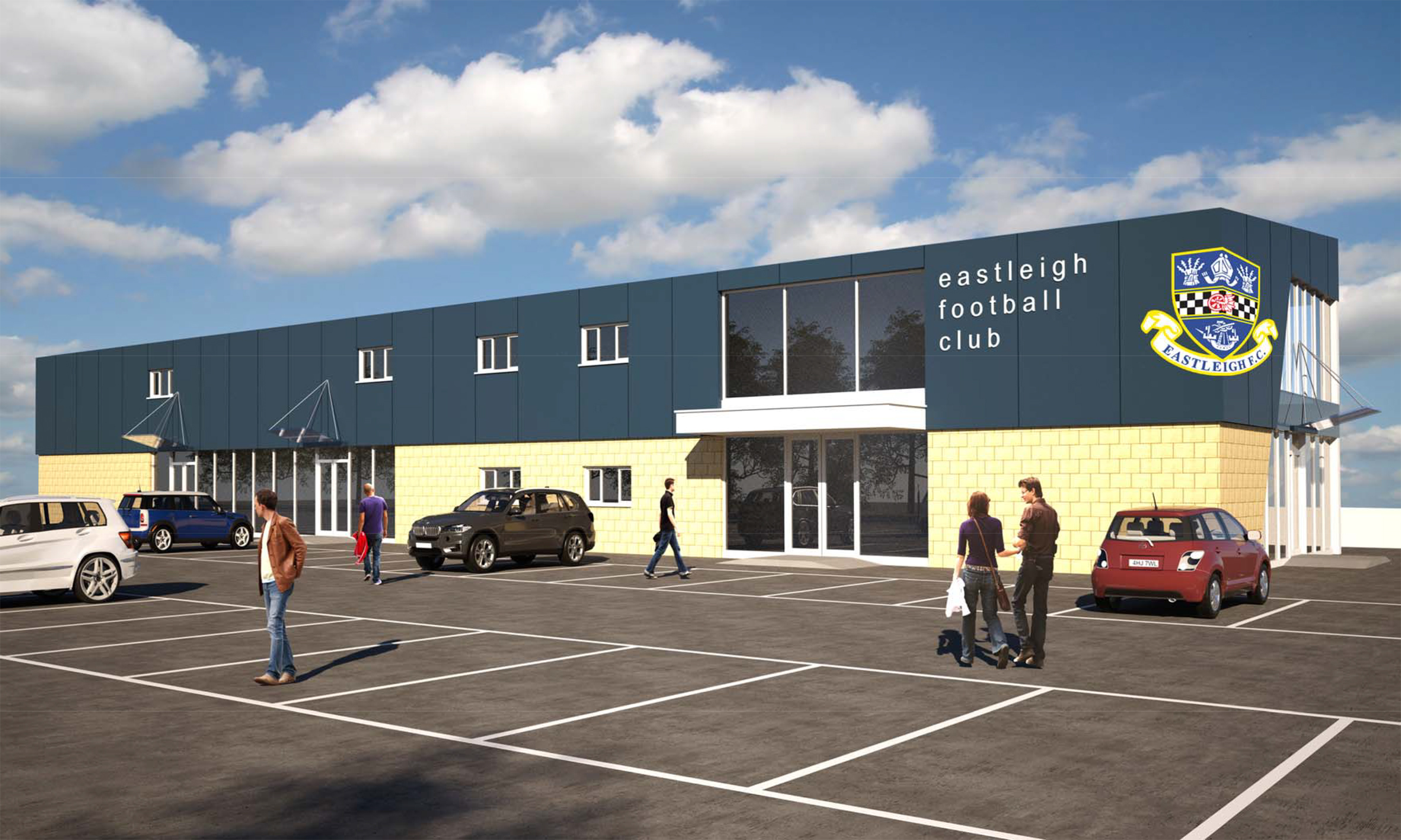 As part of the extensive development plans by Eastleigh Football Clubs owners Bridle Insurance, a new building to house corporate hospitality facilities for up to 300 guests has been built. The new building also houses a new club shop, offices, a  police control room, ticket office, boardroom, reception and club toilet facilities.
More Info
Silverlake stadium is located too far away from foul mains drainage so was required to biologically process all of its own waste. Advanced Aeration was commissioned to negotiate an Environmental Permit to allow a discharge of treated sewage waste into a tributary of Monk's Brook, a feeder stream to the River Itchen.
The Bio-Bubble SBR's bespoke design was ideally suited to provide a consistent final effluent quality balancing the twin peak flows from busy match day usage over the whole 7 day week, not only a high quality effluent with this approach but also a proportionally smaller treatment plant as it could be designed to average flows not the heights achieved on match days.
With the system connected to us via a broadband link we are best placed to provide technical expert support to Eastleigh FC staff to ensure everything is ready for the big days.
The club was without an official nickname until 2005 when a competition was run amongst the fans and "Spitfires" was chosen.
The club and supporters are proud of their nickname "The Spitfires" the infamous aeroplane designed and built locally, the club can be sure of the excellent support from local company Bio-Bubble using the latest technology of the day.

Downloads
Eastleigh Football Club